Published: 28/05/2019
Modified: 05/11/2020
Bishop Teodosije: We strongly condemn the use of force in North Kosovo
COMMUNIQUE OF THE BISHOP OF RAŠKA-PRIZREN
on the occasion of the Kosovo police action in North Kosovo today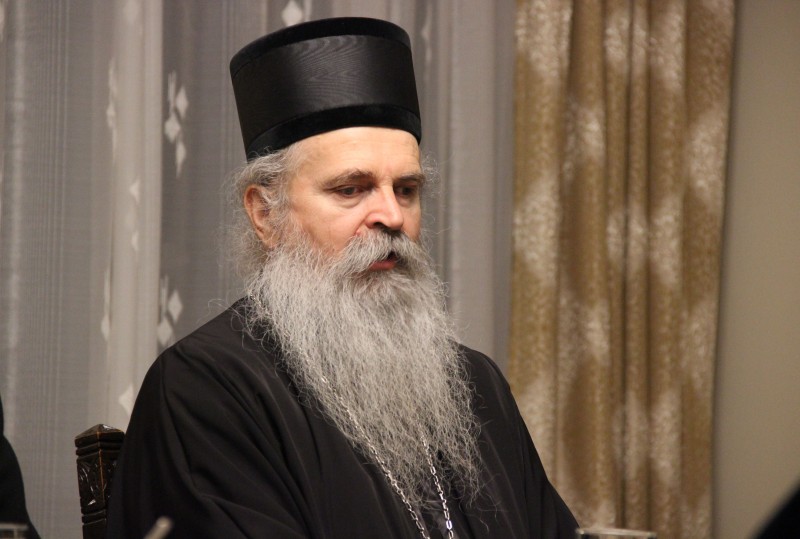 As the Bishop of Raška-Prizren, with our clergy, monastics, and faithful people, with great concern we condemn today's excessive use of force by the Kosovo Police in the north of Kosovo and Metohija.
Regardless of the real motives of this action, beatings, breaking of furniture, incursions into houses where civilians, women and children were intimidated with unhiden brutality, demonstrate that Pristina's intent was primarily to intimidate our population and demonstrate force.
We especially condemn the use of force against members of UNMIK.
While at the same time Pristina ignores infringement of the rule of law and institutional terror that Decani municipality applies against Visoki Decani monastery by refusing to execute the judgement of the Constitutional Court of Kosovo, threatening the monastery with road block and protesting on the very holiday of Ascention (June 6), the north of Kosovo is being disciplined by brutal police force, under the pretext of instituting order.
Such actions do not in any way contribute to the rule of law, nor to building of interethnic trust, but even more destabilize already difficult security situation in Kosovo and Metohija and most of all, help those who, without any shame, persist in advocating the idea of a territorial partition on ethnic basis.
As a Church, we remain firmly with our faithful people, we appeal on the rule of law which should be applied to everyone equally, not by the key of ethnic and religious affiliation, and we expect from KFOR and the international community to prevent repetition of such distressing events.
Gračanica-Prizren May 28, 2019