Published: 15/08/2018
Modified: 02/10/2023
Bishop Teodosije encouraged his faithful at Banjska Monastery reproaching Serbian President for intimidating his flock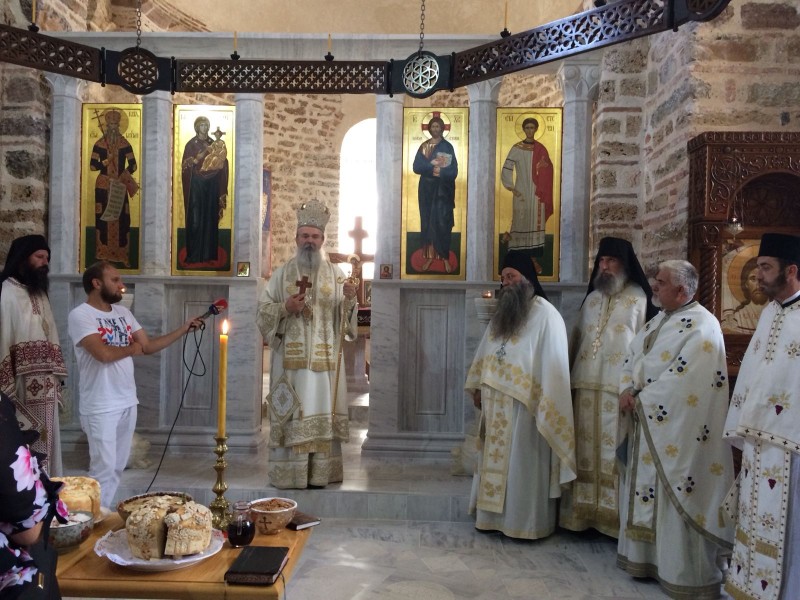 During the celebration of St. Archdeacon Stephen Bishop Teodosije in his sermon at Banjska monastery thanked President Vučić for his support to our holy sites, but indirectly reproached him for intimidating his flock i.e. for advocating ethnic partition and causing anxiety among Kosovo Serbs who fear ethnic cleansing, especially south of the Ibar River where majority of Kosovo Serbs live.
According to the circulated partition scenarios by Belgrade and Priština Serbian president is ready to abandon majority of Kosovo Serbs in his quest to achieve what he calls "delineation" among Serbs and Albanians. Such kinds of partitions in the near past of the Balkans brought to ethnic cleansing and suffering of the civilian population. Bishop and the Serbian Orthodox Church remain equally opposed to the idea of Serbia's recognition of the ethnic clean Albanian independent Kosovo state and support continuation of dialog in a more responsible and transparent way.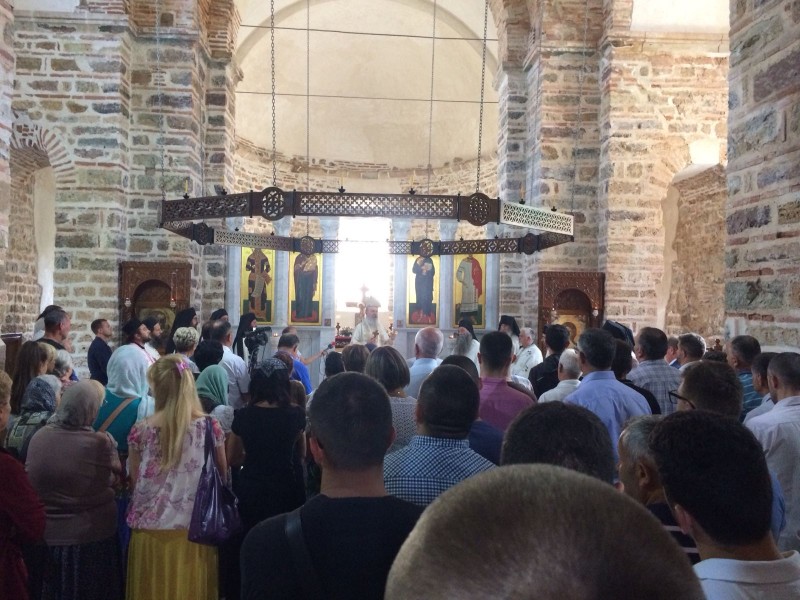 "Thank you for remembering our holy sites, not only here but in other places too, but from this place I want to say THANK YOU NOT for your words to the Serbs in Kosovo these days. These are not words of hope, not words of a Christian, they are not worthy of the one who is leading our people." Bishop said in his sermon.
"Why intimidate the small flock, when our Lord gives us power and courage in the most difficult time to reconstruct our holy sites"…. "We are recovering everywhere and it is not important how many we are but who we are and what do we represent here. This is the most important for us Christians – not the wordily power, from the mighty ones of this age, but the power of God who can do what we humans cannot."
"Many in the 18th and 19th century lost courage and changed their faith, but thanks to those who did not we exist here now…. And in our time there are those who are ready to persevere in that faith and will not change it for a better life." concluded Bishop Teodosije.
Video report by HRAM TV, Belgrade (The Church owned TV station, the video is in Serbian only)