Published: 03/08/2018
Modified: 02/10/2023
Bishop Teodosije once again appeals on peace and restraint in the light of the most recent possible incidents in North Kosovo
COMMUNIQUE OF BISHOP TEODOSIJE OF RAŠKA AND PRIZREN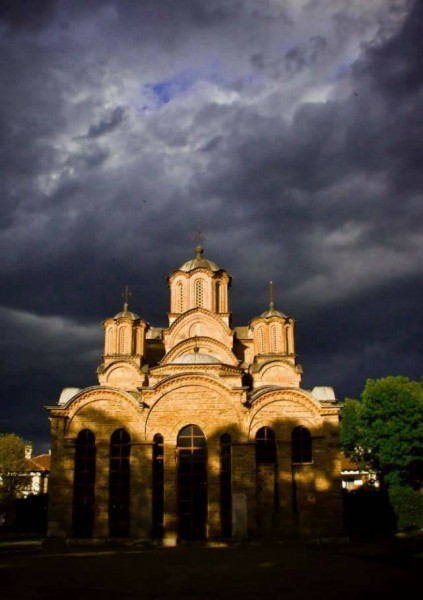 These days we have been witnessing some disturbing information coming from our faithful people but are also from the media. It is all about a possible armed incident in North Kosovo which might trigger a series of unwanted consequences for our people, not only in the North but also south of the river Ibar and thus jeopardize our most important holy shrines.
More and more without any ambiguity we are hearing in public on the scenario of territorial partition or so called correction of borders of Kosovo and Metohija between Belgrade and Priština. It is clear that in such a context a kind of armed incident, either through proclamation of Kosovo North autonomy or by Kosovo Police raid of the Gazivode lake area would serve creating a situation on the ground and would cement a teritorial partition by jeopardizing the civilian population in the long run. In all these scenarios which are still on the level of speculations the crucial danger presents a possible raid of armed members of Kosovo police into the North of Kosovo in order to "put things under control" which would inevetably bring Kosovo Serbs into a position to respond. If such a scenario would happen, many lives would be endangered, which would immediately trigger riots in southern parts of Kosovo and Metohija.
As a Bishop and archpastor of my faithful people in this region I strongly appeal once again on political representatives in Belgrade and Priština to show restraint and resolve all existing problems in a peaceful way. We also appeal on international representatives, especially KFOR, to prevent any possible incidents that might have unforseeable consequences for all.
I would emphasize that in case that someone might be consensually planning such incidents as an excuse for certain hard political decisions which would ensue, sooner or later the they will face the Judgement of God, the people and history.
Serbian Orthodox Bishop of Raška and Prizren
ТЕОДОСИЈЕ
Gračanica, 3 August 2018