Published: 05/12/2019
Modified: 04/11/2020
Bishop Teodosije of Raška-Prizren – We are deeply appalled by the draconian verdict against Ivan Todosijević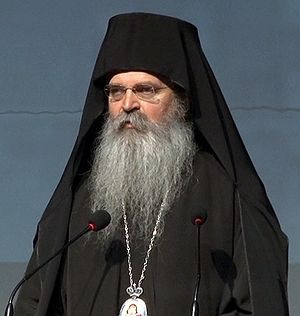 With regard to the verdict of the Basic Court in Pristina against Ivan Todosijevic, former Minister of Administration and Local Self-Government in the Kosovo Government, who was sentenced to two years of imprisonment for making a public statement on the 20th anniversary of NATO bombing in Zvecan in March 2019, Bishop of Raška-Prizren Teodosije made the following statement:
"We are deeply appalled by the draconian verdict of the Basic Court in Pristina against Ivan Todosijevic who was punished with two years of imprisonment sentence for his verbal statement. With all due respect for all war and post-war victims in Kosovo and Metohija, it is unacceptable for Serbs to be draconianly punished on one hand, while at the same time members the former KLA, who are suspected of numerous crimes against non-Albanians but also their own compatiots, not only remain untouchable, but are treated as heroes, despite most severe expressions of ethnic and religious intolerance against the Serbian people. Not to mention blatantly racist statements against our people and harsh insults of Serbian religious feelings and dignity in certain Kosovo media. Double standards have no place in a legal society anywhere in the world including here. That is why our people see this verdict as one of the forms of pressure and intimidation.
The treatment of Ivan Todosijevic's statement as a verbal delict unfortunately brings us back to the darkest times of the communist dictatorship and opens the space for further ethnic discrimination. In this respect, we sincerely hope that this verdict will be quashed in appeal process.
Once again, in countless occassions, we appeal on everyone to refrain from inflammatory rhetoric and work to build peace and good neighborly cooperation for the benefit of all citizens. "
Diocese of Raška-Prizren
December 5, 2019