Published: 21/01/2013
Modified: 12/10/2020
B92 Serb cemeteries, memorials desecrated in Kosovo
Serb cemeteries, memorials desecrated in Kosovo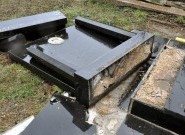 Source: Beta, Tanjug
KOSOVSKA MITROVICA — Incidents were reported from Kosovo on Sunday and Monday, including an attempt to stage an attack on a monastery, and desecration of several Serb cemeteries.
In Kosovska Mitrovica, two firebombs were thrown at the municipal building, causing no injuries or material damages. The perpetrators "quickly escaped the scene", while members of the Kosovo police, KPS, "arrived there shortly after the attack", according to reports.
Kosovska Mitorovica Mayor Krstimir Pantić criticized NATO troops, KFOR, who are deployed nearby, saying that the building was attacked on several other occasions and that, despite the fact the soldiers were standing several dozen meters away, the perpetrators have never been found and punished.
Pantić also announced that "as of tomorrow, the Civil Defense will take over the responsibility of securing personal and property safety of the citizens and the municipality".
According to reports, ethnic Albanians in the town of Đakovica held a protest there and then headed for a nearby Serb Orthodox monastery, but KFOR soldier and members of the KPS prevented them from reaching the structure.
The monastery was once before targeted by Albanians, when it was burned down in March 2004. The holy place has in the meantime been reconstructed.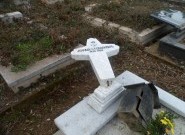 Meanwhile, 27 tombstones were destroyed in a Serb cemetery in Klokot. The Serbian Government Office for Kosovo and Metohija urged the international community representatives in Kosovo to find the "vandals" behind the incident as soon as possible.
Three more Serb Orthodox cemeteries were desecrated in Kosovo overnight, in the villages of Prilužje, Miloševo and Plemetina.
Beta news agency is reporting that explosives were used late on Sunday to blow up a tombstone on a cemetery plot belonging to a local Serb family in Prilužje.
A memorial in the Serb enclave in Goraždevac, raised to honor the victims of NATO's 1999 bombing, and the Serb children gunned down while swimming in the Bistrica River in 2003, was also targeted.
In Vitina, a memorial for the members of the WW2 anti-fascist resistance (NOV), was also damaged.
Radio Goraždevac editor Darko Dimitrijević said that shots had been fired at the memorial, and that this disturbed some 1,000 Serbs who live in this village in Metohija.
These incidents took place after a memorial built without a permit to honor members of the UCMPB (OVPMB) was removed from downtown Preševo, in southern Serbia.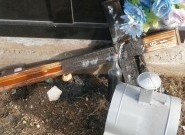 The now disbanded ethnic Albanian group was considered terrorist by the authorities for launching attacks against police, military and civilian targets in the area in 2000 and 2001.
In Priština, Kosovo President Atifete Jahjaga was quoted as saying that the incidents targeting cemeteries and memorials were "unacceptable" and "contrary to the values of Kosovo's society", calling at the same time on the authorities to apprehend the perpetrators.
The government in Priština called on "the citizens of Kosovo and Albanians in the Preševo valley" to express their dissatisfcation in a civilized manner, "without falling for the provocations of the Serbian government".